Talc Powder/ Steatite/ SoapStone
Our variety of Talc Powder is widely appreciated by the clients, owing to its purity and stiffness. The Talc Powder offered by us is manufactured according to clients' area of application and can be availed at cost effective prices.
Grades:
We specialize in purified Talc I.P. (Indian Pharmaceutical) grade and Talc B.P.(British Pharmaceutical). Talc I.P. is processed using high whiteness soapstone lumps. It is a fine mesh powder and is safe to use.
Talc B.P. is safe to use and free from impurities. It is widely used in food, cosmetic and pharmaceutical industries.
We also supply the impure and hard variety of soap stone, which is mainly utilized for making carvings. In this we supply white, gray and black soapstone.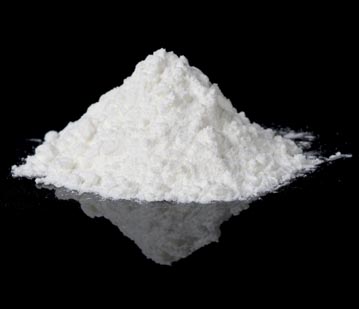 Specification
| | |
| --- | --- |
| Loss of Ignition: | 4-5% |
| Loss of Drying: | .04% |
| Mg0: | 30% |
| SI02: | 60-61% |
| Fe03: | Less then 2.56 |
| Ca0: | 0.56 |
| Al203: | 0.55% |
| Acid Soluble Substance: | 1-2.5% |
| pH (at 10%): | 8.5-9.5 |
| Mesh: | 200-700 |
| Brightness: | 70-98% |
Some Applications:
Paints & Powder Coatings
Paper
Rubber
Ceramics
Printing Ink & Inorganic Pigments
Agro Chemicals
Electrical Insulations
Textile
Pulse Polishing
Leather
Cosmetic
Pharmaceutical